Thank you to all that attended the 2017 Annual Conference!
Community Connections Through Horticultural Therapy
September 8-9, 2017, Pre-tours September 7, 2017
Burlington Hilton Hotel
Burlington, Vermont
View the conference program

Registration | 2017 Schedule | Sponsorship
Join us in Burlington, Vermont, for the 2017 AHTA Annual Conference. Hosted by the Northeast Horticultural Therapy Network, the conference will bring together attendees from around the world. Pretours will feature local gardens and programs. Add in the bonus of the Fall "Leaf Peeper" season and you have the perfect combination of networking, education, and fun. The conference will be held at the Burlington Hilton Hotel in the heart of the city.
Keynote Speaker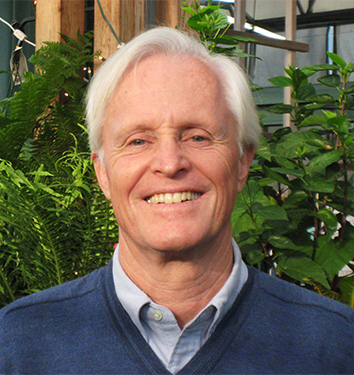 Will Raap works to create and nurture local food, renewable energy, waste recycling and land restoration enterprises that support a more sustainable economy and future. His innovative efforts extend from the mountains of Vermont to the tropical forests of Costa Rica. He is the founder and chairman of Gardener's Supply, a Vermont-based employee-owned family of companies known for its innovative and socially responsible business practices. He also founded and was past chairman of the Intervale Center, a non-profit organization that develops farm- and land-based enterprises that generate economic and social opportunity while protecting natural resources. Expanding the Intervale Center's mission into Costa Rica, Will co-founded Restoring Our Watershed, an initiative that aims to restore the Nandamojo River and its surrounding 29,000 acre watershed through community and business engagement. Will is a founder and member of the New Economy Coalition Board of Directors and has served on numerous non-profit and corporate boards including Vermont Natural Resources Council, Vermont Business Roundtable, Vermont Land Trust, Intervale Center, Vermont Sustainable Agriculture Council, Vermont Businesses for Social Responsibility, University of Vermont School of Environment and Natural Resources, Champlain College, Living Technologies and Seventh Generation. He holds a Bachelor's in Economics from UC Davis and a Master's degree in Business and Urban Planning from UC Berkeley.
Plenary Speaker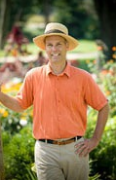 Charlie Nardozzi is a nationally recognized garden writer, speaker, radio, and television personality. He has worked for more than 25 years bringing expert gardening information to home gardeners through radio, television, talks, tours, on-line, and the printed page. Charlie delights in making gardening information simple, easy, fun and accessible to everyone. For the past 6 years Charlie has co-lead School and Community Garden Organizers workshops around Vermont helping groups and individuals becoming better at managing their garden programs. For the past 4 years Charlie has partnered with the VT Department of Health, VT Community Garden Network (VCGN), BCBS of VT and Gardener's Supply Company to administer garden grants to small scale employers looking to start employee gardens. This includes technical assistance. For the past 2 years Charlie has worked with the nonprofit HANDS and VCGN in initiating and teaching classes for Veteran's Gardening Programs around the Burlington, Vermont, area.