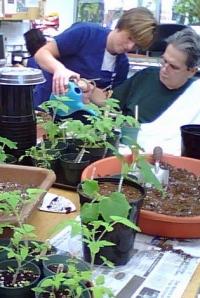 Regional groups are an ideal complement to your AHTA membership. Connecting with other horticultural therapy professionals in your area enables you to exchange ideas, participate in group events, and network with a variety of colleagues. Regional
horticultural therapy
groups are doing excellent work for their members and their regions!
Please contact the regional horticultural therapy groups in the following areas to learn more and make sure to check their websites for upcoming events in your area.
---
Carolinas Horticultural Therapy Network
http://therapeutic-hort.ces.ncsu.edu/
NC, SC
Contact: John Murphy, john_murphy@ncsu.edu
---
Chesapeake Horticultural Therapy Network
MD, DC, VA and DE
Contact: Beth Bukoski, timetofly49@gmail.com
---
Colorado Horticultural Therapy Network
CO
Contact: Kacie Warner and Angie Andrade Foster, THPrograms@botanicgardens.org
---
Greater Bay Area Horticultural Therapy Network (GBAHTN)
Greater San Franciso Bay Area, CA
Contact: Suzanne Redell, suzanne@thrivinggardens.com
---
Michigan Horticultural Therapy Association
www.michiganhta.org/
MI
Contact: Kathy Carroll, ccompound4@comcast.net
info@mhtachapter.org
---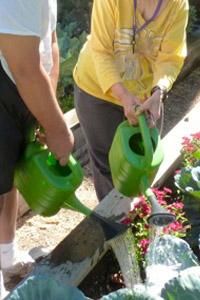 Mid-Atlantic Horticultural Therapy Network (MAHTN)
www.mahtn.org/
CT, NJ, NY, PA
Contact: Megan Fainsinger, Megan.Fainsinger@gmail.com
---
Northeast Horticultural Therapy Network
www.nehorticulturaltherapy.net
CT, MA, ME, NH, NY, RI, VT
Contact: Lorraine Brisson, lorrainebrisson@verizon.net
---
Northwest Therapeutic Horticulture Networking Group (NWTH)
www.nwtherapeutichorti.wix.com/nwth
ID, MT, OR, WA
Contact: Jolie Donohue, BA, QMHA, HTS, nwtherapeutichorticulture@gmail.com
---
Regional Events
To find upcoming horticultural therapy activities in your area, please be sure to visit our Event Calendar.