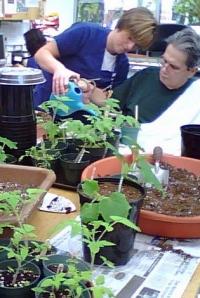 Regional groups are an ideal complement to your AHTA membership. Connecting with other horticultural therapy professionals in your area enables you to exchange ideas, participate in group events, and network with a variety of colleagues. Regional horticultural therapy groups are doing excellent work for their members and their regions!
Please contact the regional horticultural therapy groups in the following areas to learn more and make sure to check their websites for upcoming events in your area.
---
NC, SC
Contact: John Murphy
---
Colorado Horticultural Therapy Network
CO
Contact: Nancy Zola
---
California Horticultural Therapy Network
CA
Contacts: North: Trish Hildinger and South: Arleen Ferrara
---
Michigan Horticultural Therapy Association
MI
Contact: Angie Girdham
---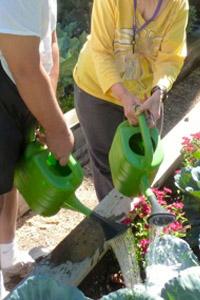 Mid-Atlantic Horticultural Therapy Network (MAHTN)
NJ, NY, PA 
Contact: Ann Fahey

---
Northeast Horticultural Therapy Network
CT, MA, ME, NH, NY, RI, VT
Contact: Colleen Griffin
---
Northwest Therapeutic Horticulture Networking Group (NWTH)
ID, MT, OR, WA
Contact: 
[email protected]
---
Regional Events
To find upcoming horticultural therapy activities in your area, please be sure to visit our Event Calendar.