AHTA Journal Now Available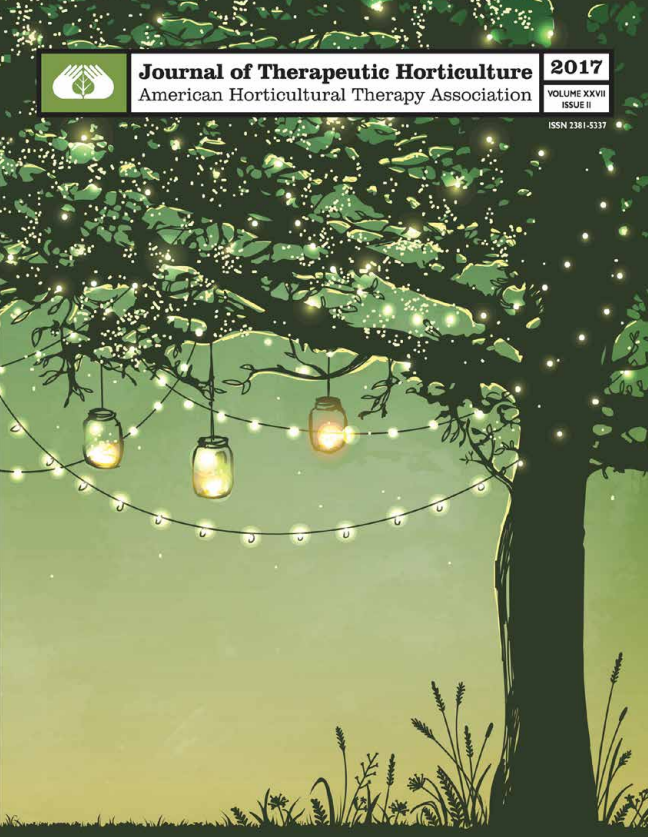 For your reading pleasure, the latest issue of the Journal of Therapeutic Horticulture is now available!
Highlights of this issue include:
The Use of Sensory Perception of Plants in Horticultural Therapy of Alcohol Addiction

Benefit Nature, Benefit Self, & Benefit Others: Older Adults and their Volunteer Experiences of Engagement in a Conservation Themed Urban Park

Laughter Therapy and Horticultural Therapy: Cross-Pollination

Raising Awareness of Horticultural Therapy with the Seed of "National Horticultural Therapy Week" and Roots of New Jersey Agriculture

Interdisciplinary Professional Development, CEUs and Horticultural Therapy: The Michigan Model
The Journal of Therapeutic Horticulture (JTH) is the peer-reviewed academic journal of AHTA. Published regularly since 1986, it is internationally regarded as the premiere publication in the field of horticultural therapy. AHTA members receive the online version of the journal for free. Visit our website for more information on ordering hard copies.
Share this post: