Professional Registration with the American Horticultural Therapy Association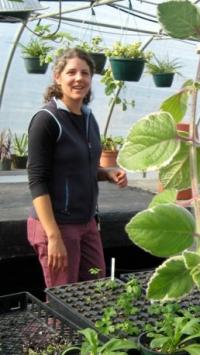 The American Horticultural Therapy Association is the only organization that recognizes and registers horticultural therapists through a voluntary professional registration program. The designation Horticultural Therapist-Registered (HTR) ensures that professional competencies have been achieved based on standardized academic requirements and professional training. 
Professionally registered horticultural therapists are expected to adhere to AHTA Code of Ethics for Horticultural Therapists. AHTA's Standards of Practice for Horticultural Therapy describe the expectations of professional conduct and delivery of horticultural therapy service.

Professional Registration News
Effective June 1, 2020, two new options are available for individuals pursuing professional registration with the American Horticultural Therapy Association.
1) Applications will be accepted for individuals applying for professional registration who have a master's or doctoral degree in an approved plant science or human science field. 
2) Applications will also be accepted for individuals who meet the work experience criteria as credit for the required 480-hour horticultural therapy internship.  
Both options are detailed in the Professional Registration Polices and Procedures.
Professional Registration Requirements
To be eligible for professional registration, a candidate must have a bachelor's degree with a concentration in horticultural therapy or a bachelor's degree with the additional coursework that meets the academic requirements as noted in AHTA's Professional Registration Policies and Procedures

.

A candidate is also required to have completed a 480-hour supervised internship in horticultural therapy that demonstrates the use of horticulture as a therapeutic modality. Learn more about internship requirements and opportunities

.

A candidate must be a member of AHTA at the time of application as an Associate Level 1 or Associate Level 2 - year 3. 
---
Application Process
COVID-19 Update - During this uncertain time, all application materials must be submitted online and all transcripts must be sent electronically.
Please complete the online application, which allows you to upload supporting documentation, and pay the $150 application fee. 
Applications are evaluated by AHTA's Professional Registration Review Board. Official transcripts are required for verification of coursework and a completed, signed internship performance report is required for verification of the internship. 
Please note: If you are submitting courses from an educational institution that uses a quarter system as opposed to a semester system, a conversion table is available for your use. All AHTA professional registration course requirements are semester credits NOT quarter credits. If you have any questions, please contact the AHTA office.
Once an applicant has been approved for professional registration, AHTA membership must be renewed annually at the Professional level to maintain HTR status. After three months of a lapsed membership, a registrant must pay a reinstatement fee of $75 in addition to their annual membership dues to be reinstated. After two years of a lapsed membership, a registrant will be required to reapply for registration status.
Complete information for professional registration can be found in AHTA's Professional Registration Policies and Procedures.
---
Professional Registration Resources
For a list of programs that offer academic coursework in horticultural therapy, please refer to the Horticultural Therapy Education page.